Posted on Sep 24, 2013 in
Blog, Editorials, & Thoughts
,
Constitutional & Liberty Issues
,
Emergency Preparedness & Survival
Kevin Hayden – TruthisTreason.net
ITS Tactical.com is now offering the Visible Cutaway Combination Training Padlock that everyone has been asking about from the EZ Decoder photos and video.
Visible Cutaway Combination Lock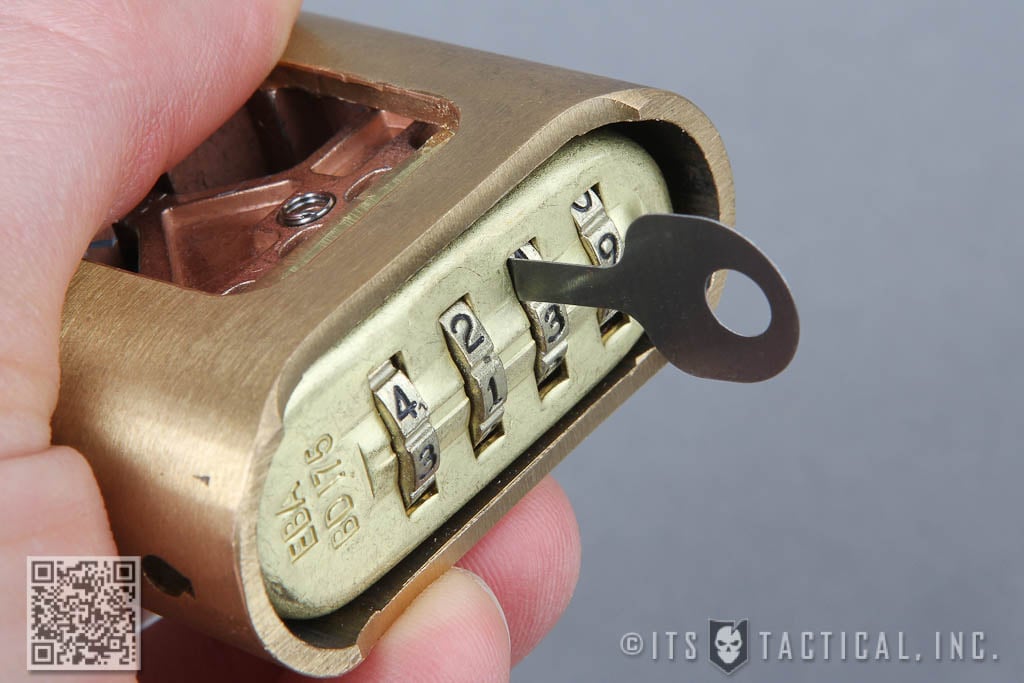 The Visible Cutaway Combination Lock is a fantastic solution for training on the EZ Decoders we've recently started offering. We had a lot of inquiries on where to get the training lock that was shown in the photos and we're now carrying them here on ITS, complete with a laser engraved ITS Logo.
Our Visible Cutaway Combination Lock is produced using a multi-wheel Master Lock 175 that's been milled out so that you can see exactly how the lock is functioning when using the EZ Decoders.
Tiny URL for this post: http://tinyurl.com/qybhaj4