Posted on Nov 11, 2009 in
Alt Energy, Tiny Homes, & Structures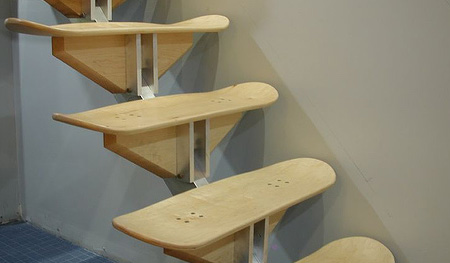 Collection of unusual and creative staircase designs from around the world.
Floating Stairs
Creative "floating" stairs designed by Florence architect Guido Ciompi for The Gray Hotel in Milan, Italy. [link]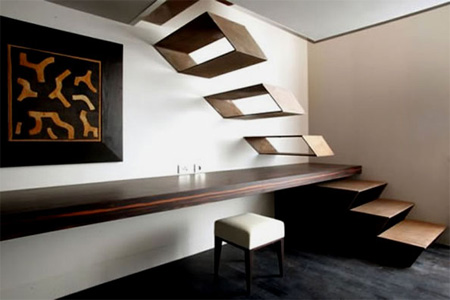 Skateboard Stairs
Creative stairs made from skateboard decks. [link]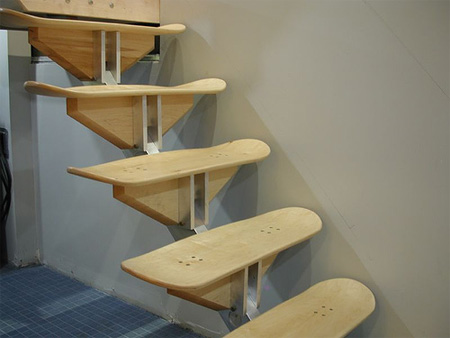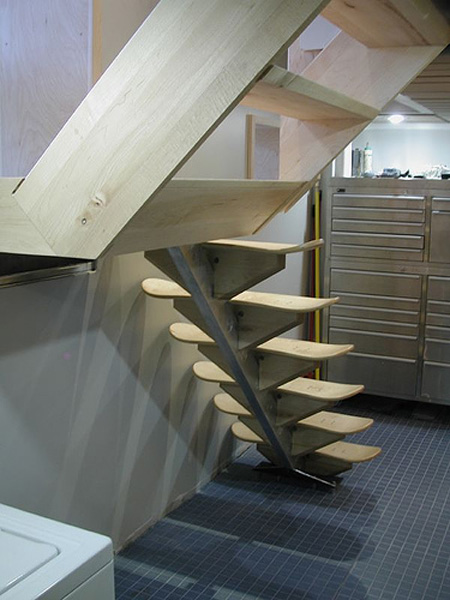 Hanging Box Stairs
Creative inside-out hanging box stairs. [link]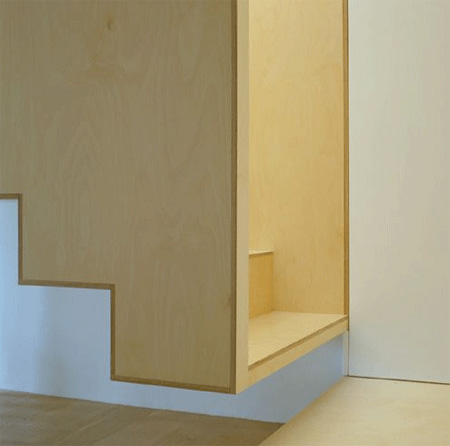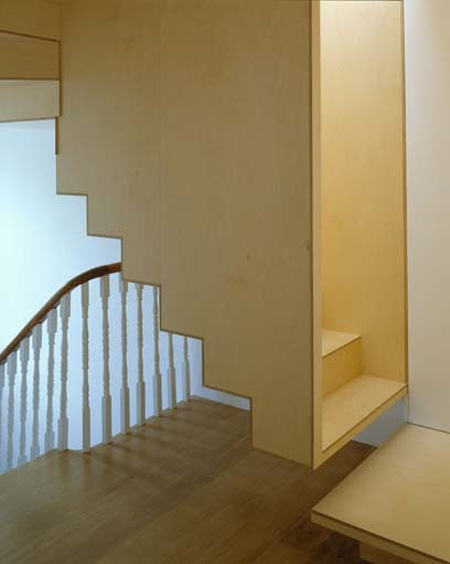 Disappearing Stairs
With a press of a button–and some hydraulic pistons–this staircase folds up and disappears into the wall. [link]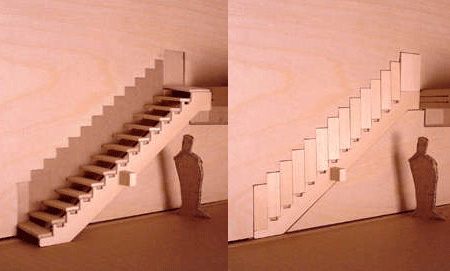 Stairway Drawers
What a great way to utilize a generally overlooked space! Step and store in style, using each step as storage for a different item. [link]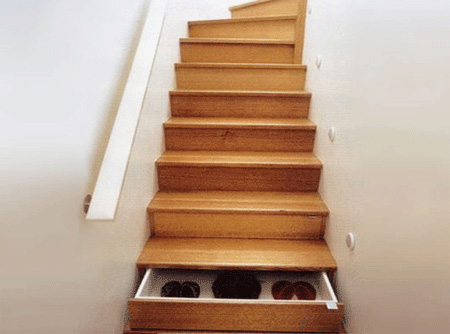 Glass Staircase
Glass cantilever staircase with full height independent glass panel balustrade and wall mounted handrail. [link]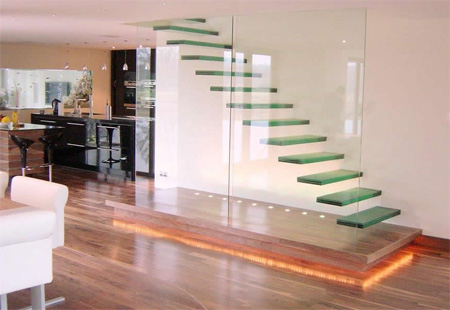 Longchamp Store Stairs
Creative stairs at the Longchamp Store in New York City. [link]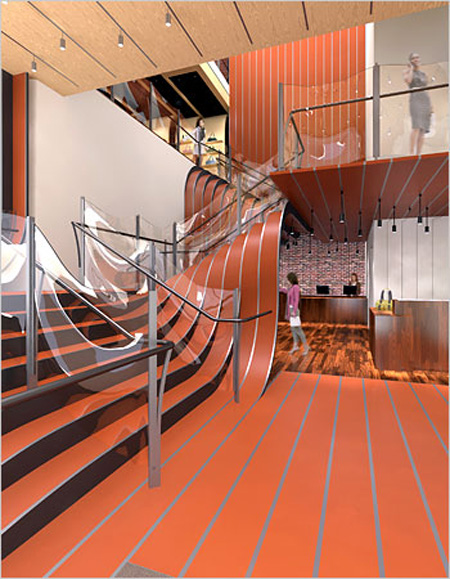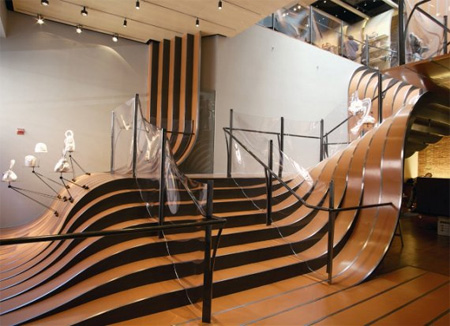 TAF Stairs
Creative stairs in a private residence in Stockholm designed by Gabriella Gustafson and Mattias Ståhlbom. [link]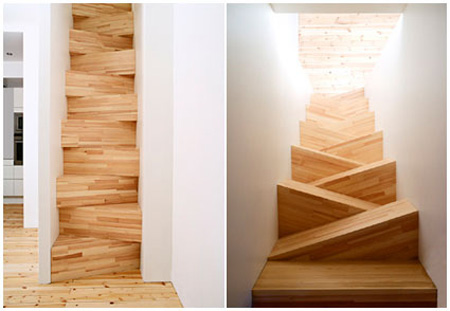 Storage Stairs Ideas
No matter how much space you've got you probably need smart storing solutions. [link]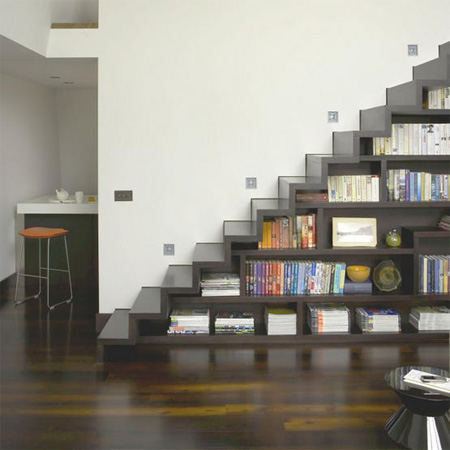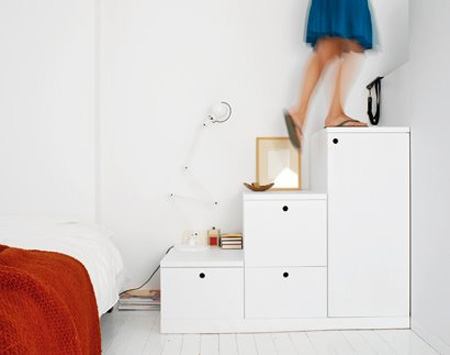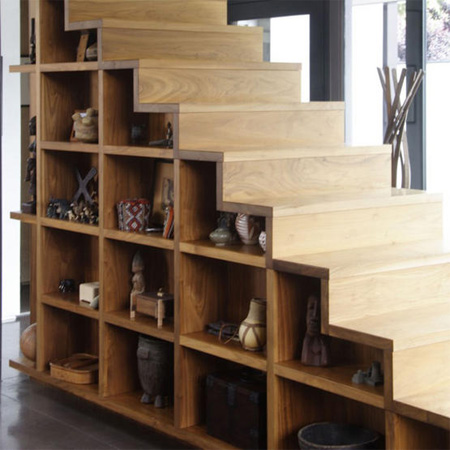 Convenient Stairs
Creative stairs that are designed to be easy to access by wheelchairs and prams. [link]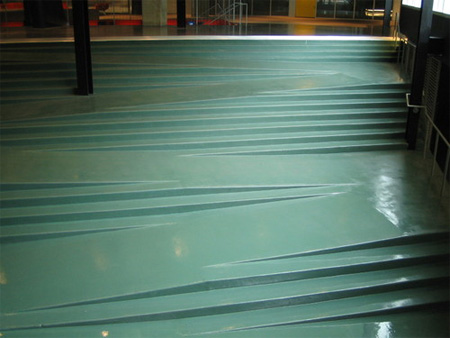 Suspended Staircase Bridge
Creative staircase bridge that covers a distance of 56 metres. [link]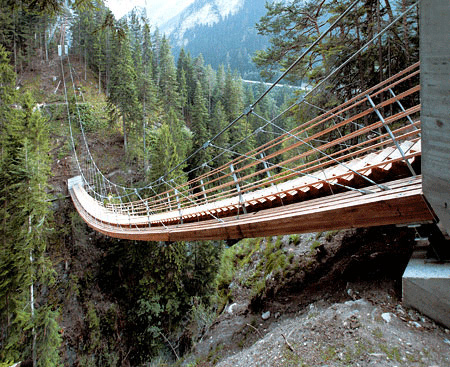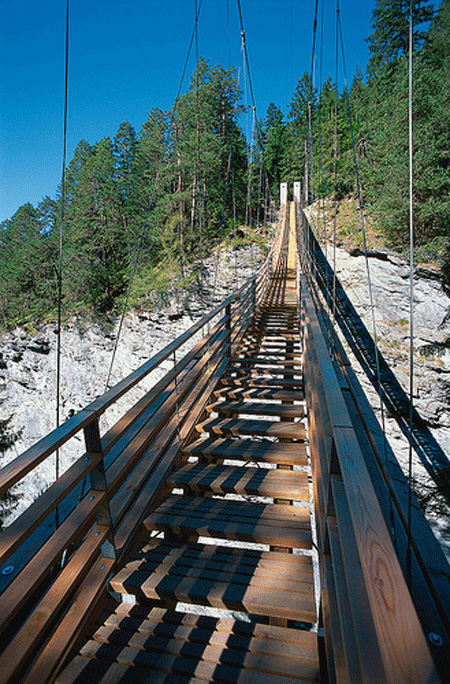 Curvy Modern Marble Stairs
The stairs' design was based on the idea of a ribbon and connects two floors of a 12th Street penthouse designed by Gabellini Sheppard Associates LLP in collaboration with Jay Smith. [link]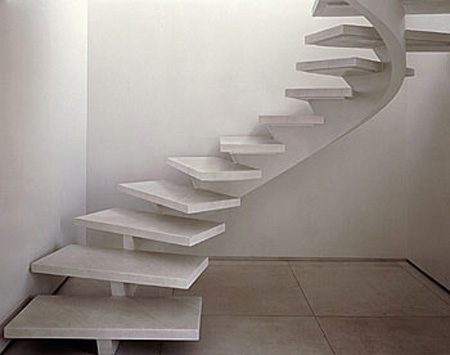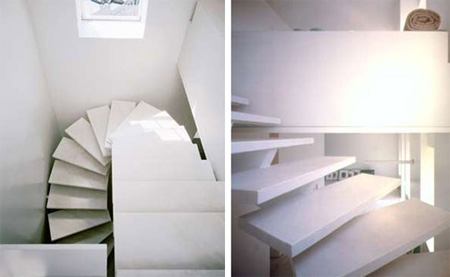 The Amazing Staircase
Levitate Architects came up with this ingenious solution to a book storage problem and created a loft-like bedroom nestled under the roof of the top-floor apartment. [link]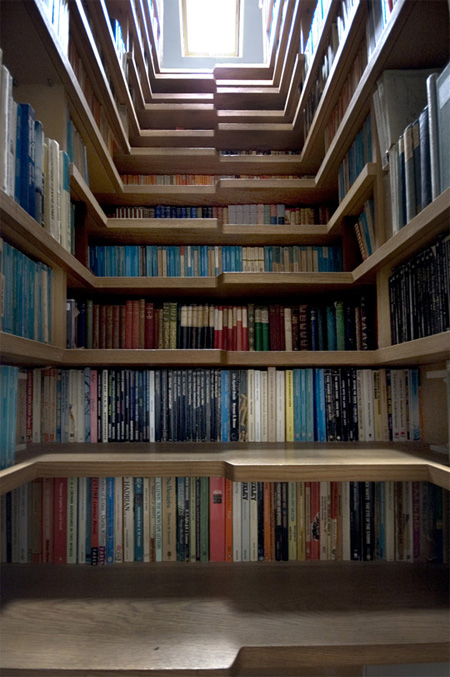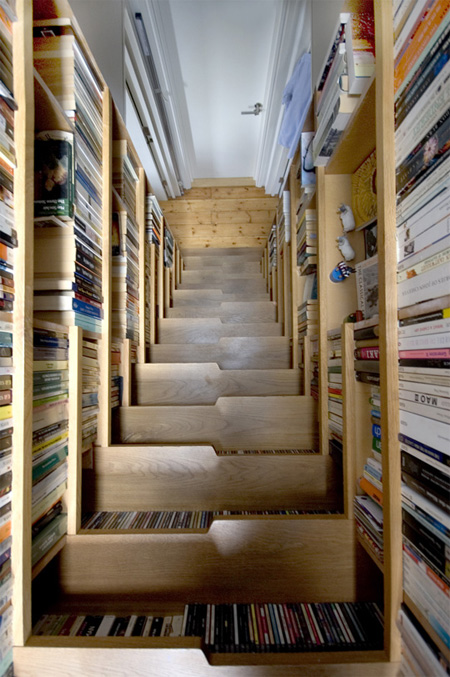 Clever Staircase Bookshelves
Three Czech designers have created an intelligent alternating tread staircase that doubles as bookshelves. [link]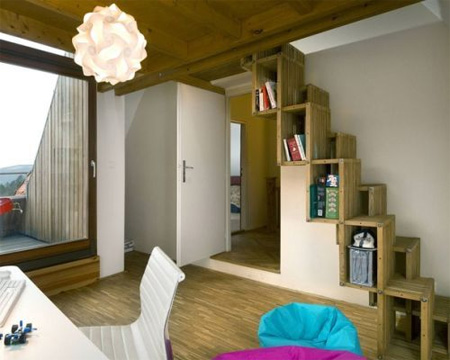 See more amazing architecture designs over at Toxel.com or here at Truth is Treason's Alternative Architecture category.
Tiny URL for this post: http://tinyurl.com/3nxs9d7